ATEC is committed to achieving Level AA conformance with the Web Content Accessibility Guidelines (WCAG) 2.0 and achieving compliance with other accessibility standards. Please contact Customer Service at 1-800-401-8092, if you have any issues accessing information on this website.
TAG PLAYS FROM CATCHER
DRILL BENEFITS
---
This drill delivers maximum efficiency while saviing your catcher' s arm for game days.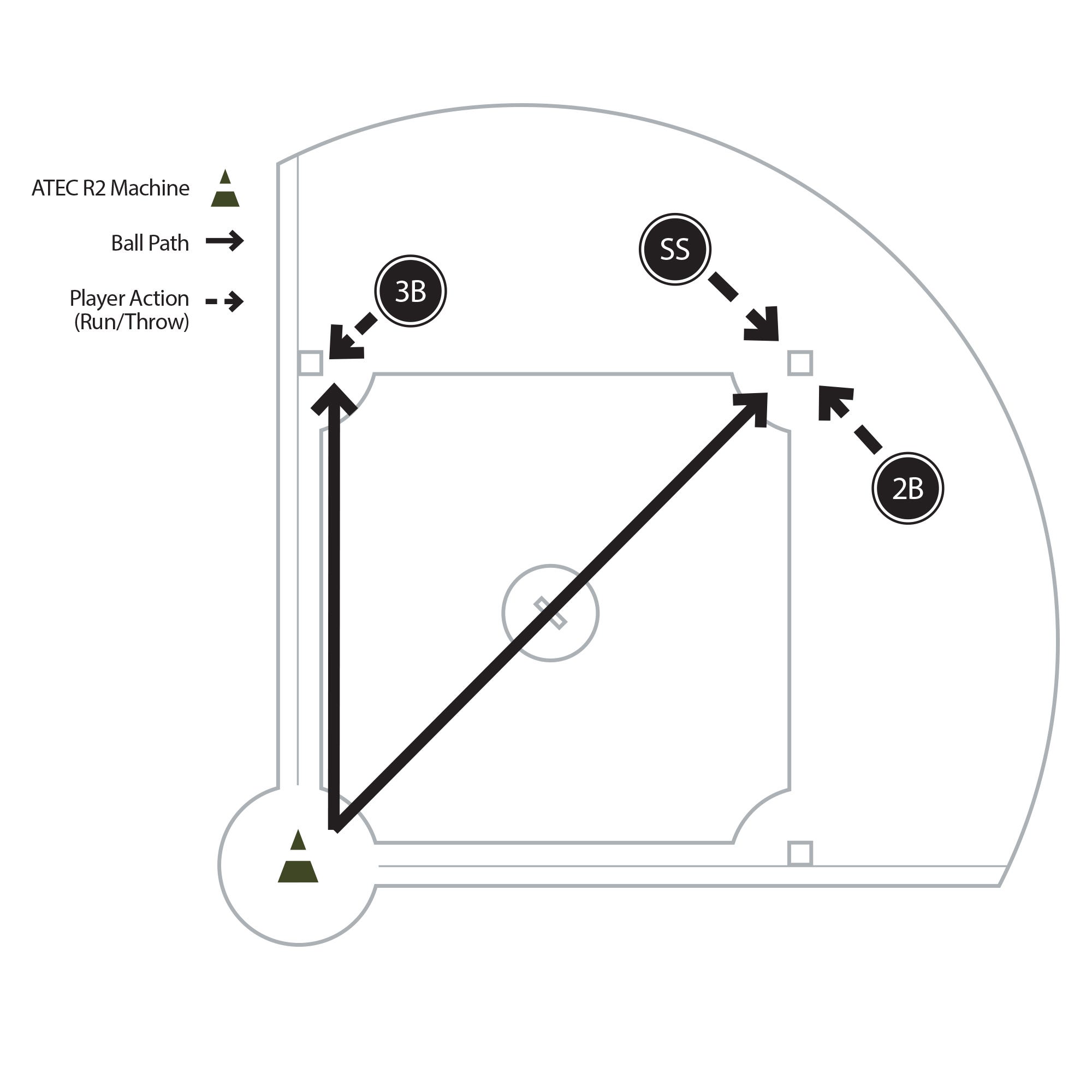 EXECUTION
---
Set the R2 () up at home plate to simulate a catcher throw down to 2nd or 3rd base.
Players break towards bag based on ball feed from coach.
Elevation and speed adjustments on the R2, as well as the 360 rotation, create a variety of throw angles, heights and velocity simulating actual game throws.