ATEC is committed to achieving Level AA conformance with the Web Content Accessibility Guidelines (WCAG) 2.0 and achieving compliance with other accessibility standards. Please contact Customer Service at 1-800-401-8092, if you have any issues accessing information on this website.
Bunting & Precision Bunting
DRILL BENEFITS
---
To become a complete hitter, it's essential for batters to know how to bunt the ball precisely when and where it's needed. This drill allows for a high volume of pitches to be delivered in a short amount of time so batters can become comfortable with this skill and more accurate in their bunting placement.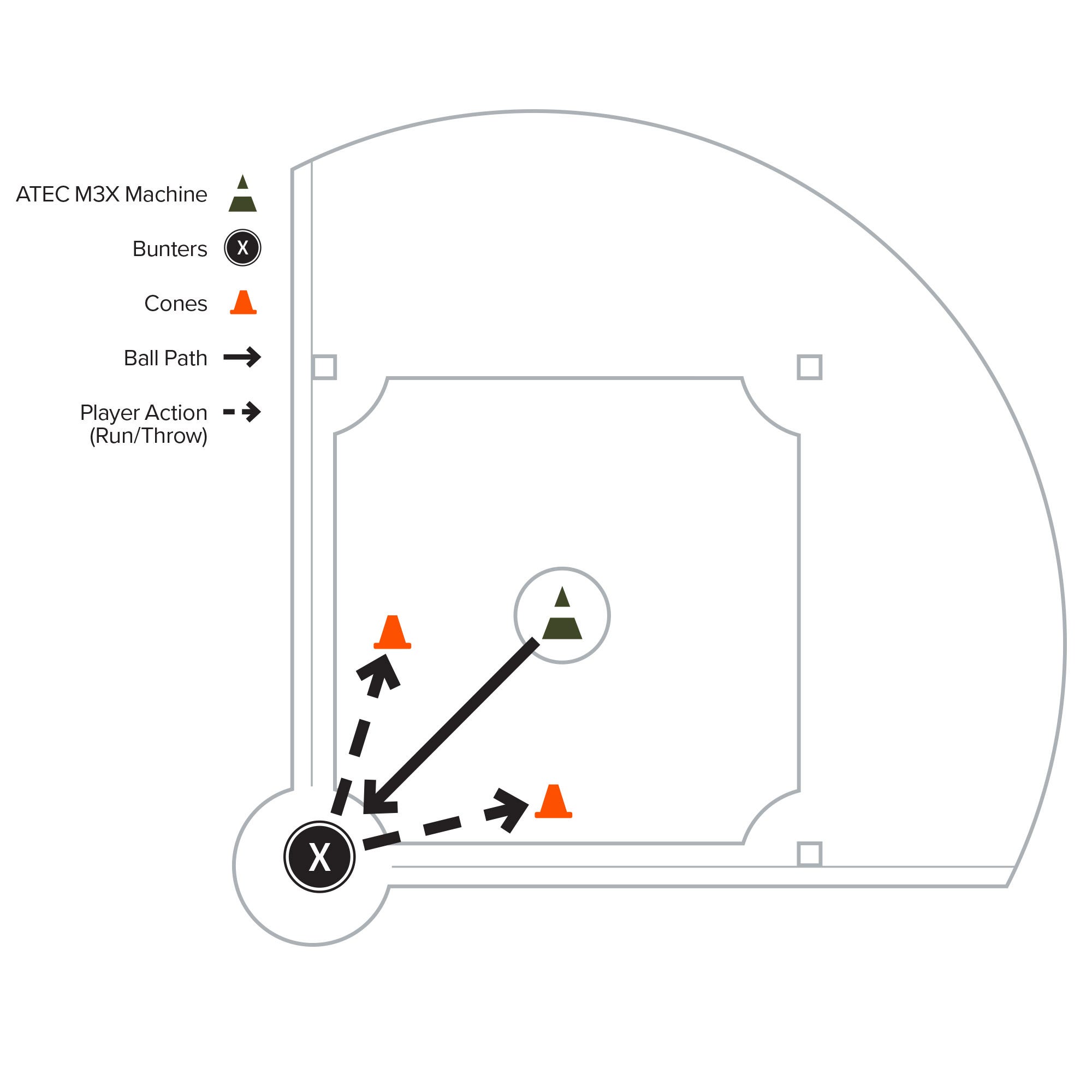 EXECUTION
---
Position M3X on mound () and line bunters up at home (X). Place cones down each baseline () as target for bunters.
Initiate drill by raising hand to put ball into the machine. Batter should square from hitting position into bunting position.
Have players practice both sacrifice bunts and bunting for a hit to both the right and left sides, rotating after each bunt in order to get a high number of repetitions in the drill.
Instruct bunters to get wide with their feet, with their chest over the front leg, allowing them to get low on the ball.
Adjust pitch placement and velocity as batters become comfortable with the drill.