ATEC is committed to achieving Level AA conformance with the Web Content Accessibility Guidelines (WCAG) 2.0 and achieving compliance with other accessibility standards. Please contact Customer Service at 1-800-401-8092, if you have any issues accessing information on this website.
Catcher: Framing & Receiving
DRILL BENEFITS
---
This drill delivers maximum efficiency while saviing your catcher' s arm for game days.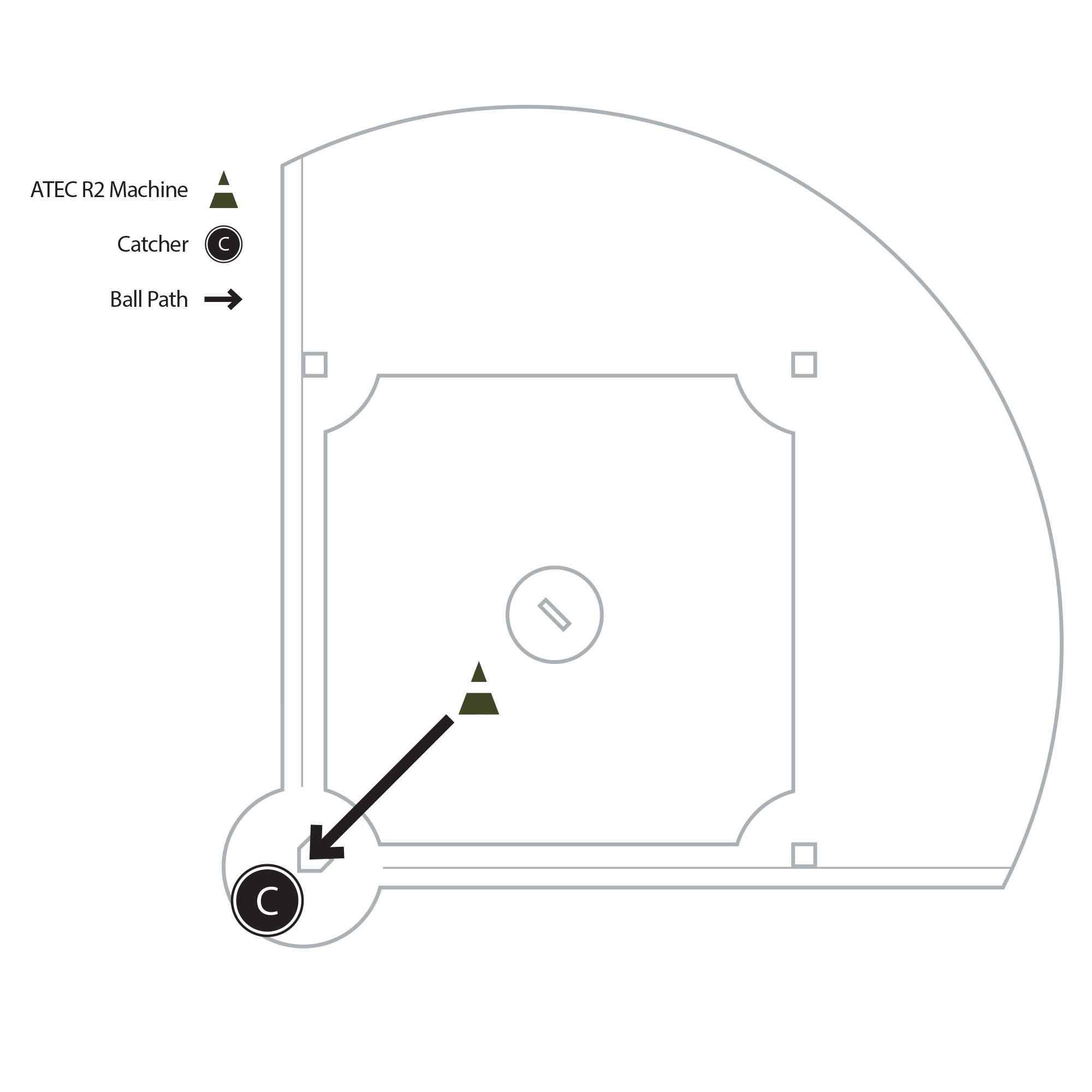 EXECUTION
---
Position the R2 machine () 15 feet in front of home plate; adjust the machine to deliver into the strike zone. Position catcher (C) in a squat behind home plate.
Begin at catchable speed, using ATEC Hi.Per Lite balls to establish confidence as these are harder to catch and force player to make solid effort.
Begin with balls down the middle and gradually pivot the R2 to work both sides of the plate.
Once the catcher has gone through a number of reps with the Hi Per Lite balls, switch to real baseballs. Repeat steps of starting in the middle before moving to different sides of the plate.
Make sure catcher frames pitches and works on receiving the ball into the strike zone with a direct and stiffening action. Continue to increase or decrease speed of pitch as skill level progresses.