ATEC is committed to achieving Level AA conformance with the Web Content Accessibility Guidelines (WCAG) 2.0 and achieving compliance with other accessibility standards. Please contact Customer Service at 1-800-401-8092, if you have any issues accessing information on this website.
Eliminating the Extra Base
DRILL BENEFITS
---
Focusing on eliminating runners from taking the extra base can help save runs throughtout the season.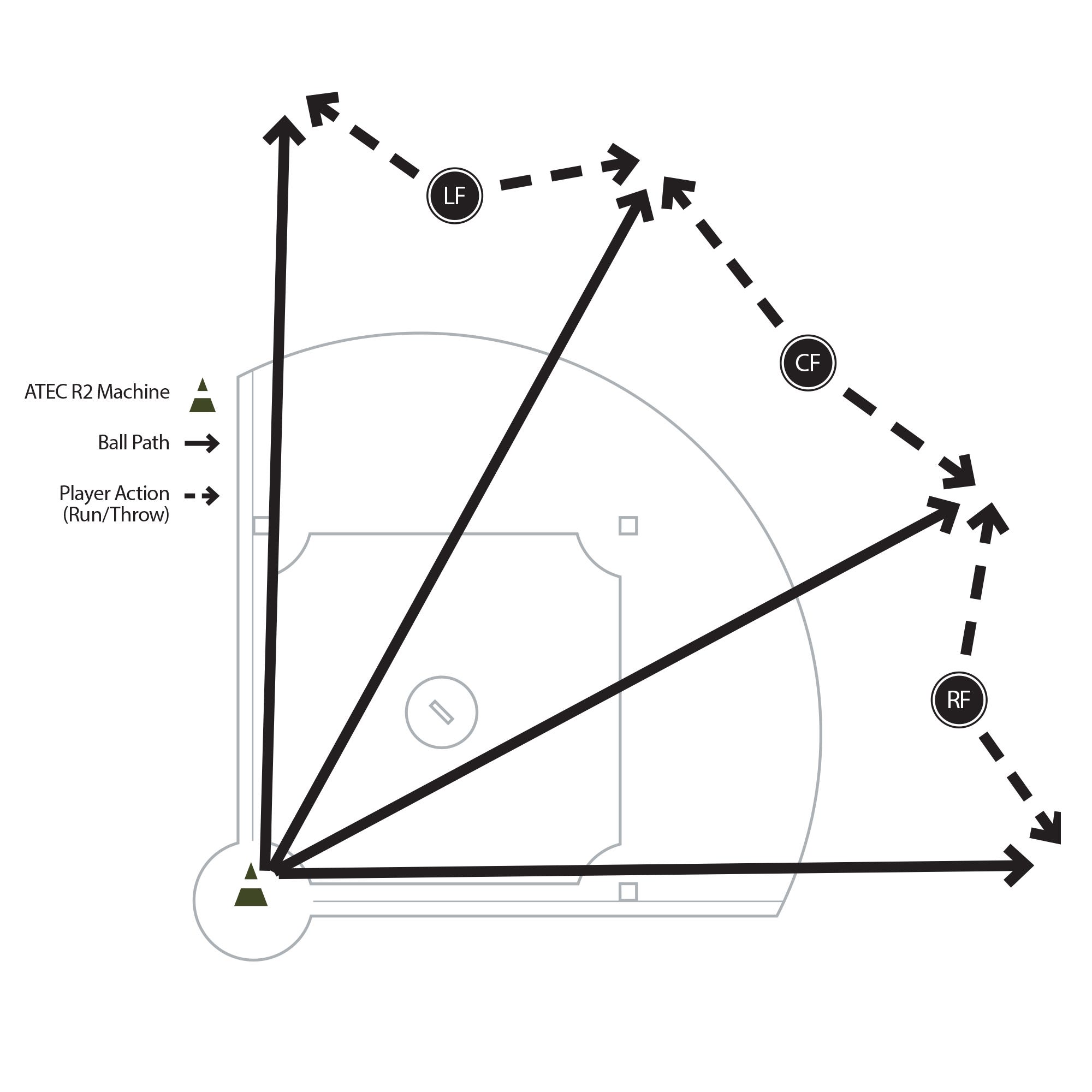 EXECUTION
---
Set the R2 () at home plate and angle to deliver ground balls and line drives into the outfield.
Stack your outfield with all available players (Y) and place them in rotation to receive the play.
Position outfielders at normal depth in the outfield.
Shoot ground balls and line drives into the gaps and down the foul line.
Outfielders can work on taking the proper angle to the baseball and utilizing the spin and throw technique.
Communication is key on balls that are in between both fielders.