ATEC is committed to achieving Level AA conformance with the Web Content Accessibility Guidelines (WCAG) 2.0 and achieving compliance with other accessibility standards. Please contact Customer Service at 1-800-401-8092, if you have any issues accessing information on this website.
1B Picking
DRILL BENEFITS
---
Improve your first baseman's ability to pick errant throws and balls in the dirt.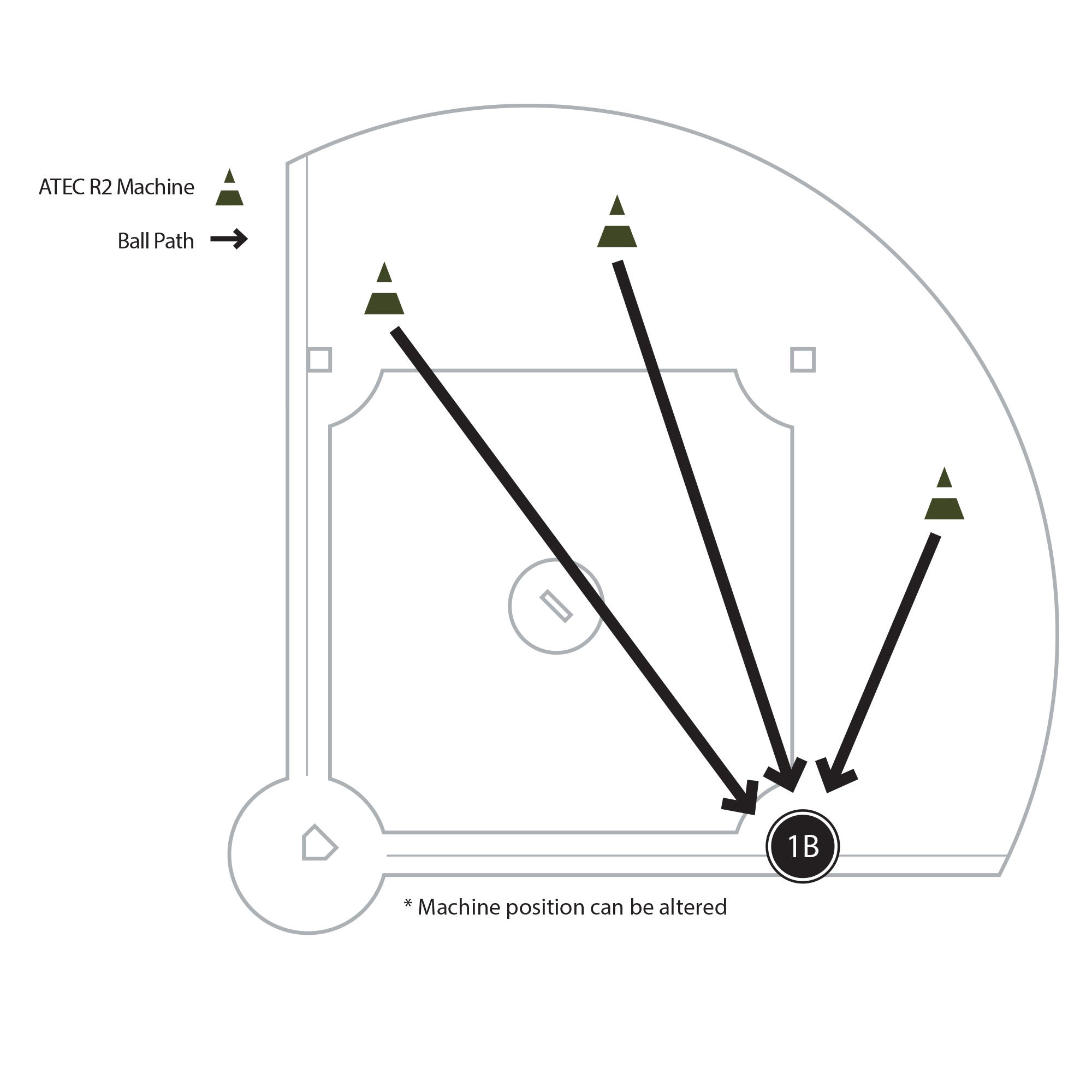 EXECUTION
---
Set the R2 () 40ft or more away from First Baseman.
Deliver balls in the dirt to the left and right of the first base bag allowing the player to scoop the balls in the dirt.
Use real balls and execute all throw types, on target, short hops and the dreaded long hop.