ATEC is committed to achieving Level AA conformance with the Web Content Accessibility Guidelines (WCAG) 2.0 and achieving compliance with other accessibility standards. Please contact Customer Service at 1-800-401-8092, if you have any issues accessing information on this website.
Infield Angle of Attack and Solo Work
DRILL BENEFITS
---
This drill provides player with a great opportunity to work on fielding all types of ground balls.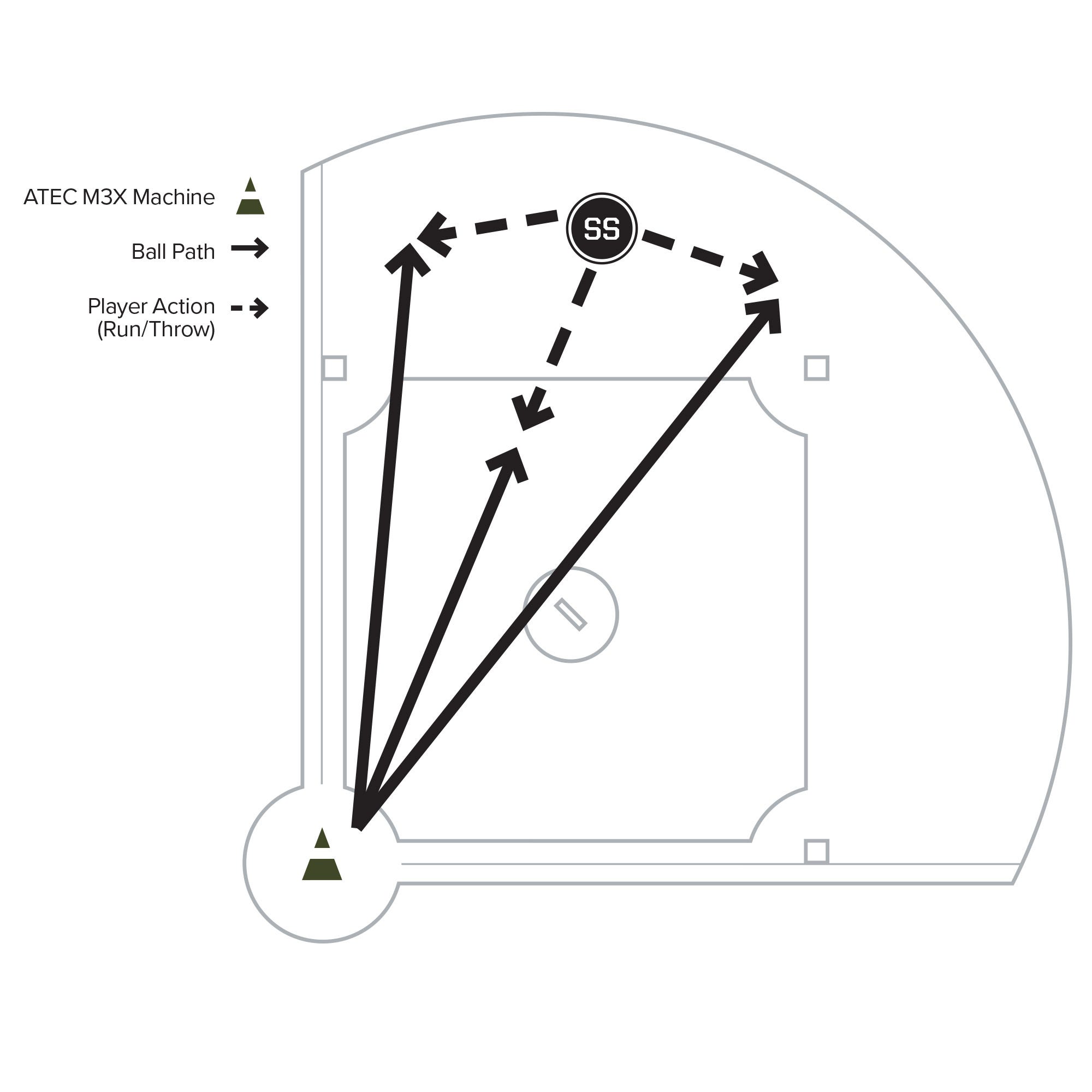 EXECUTION
---
Set the M3X machine at home plate () and place infielder at their position of choice.
Using real baseballs, direct ground balls to players backhand, forehand and directly at player.
Slow down the speed to create slow rollers for the player to charge and make the play.
Successfully field balls can be place in an empty bucket for increased efficiency.