ATEC is committed to achieving Level AA conformance with the Web Content Accessibility Guidelines (WCAG) 2.0 and achieving compliance with other accessibility standards. Please contact Customer Service at 1-800-401-8092, if you have any issues accessing information on this website.
"Pulling" the Ball
DRILL BENEFITS
---
Many hitters have trouble turning on an inside pitch, and often get jammed. This drill allows for the hitter to keep their hands in and get the barrel around to pull an inside pitch.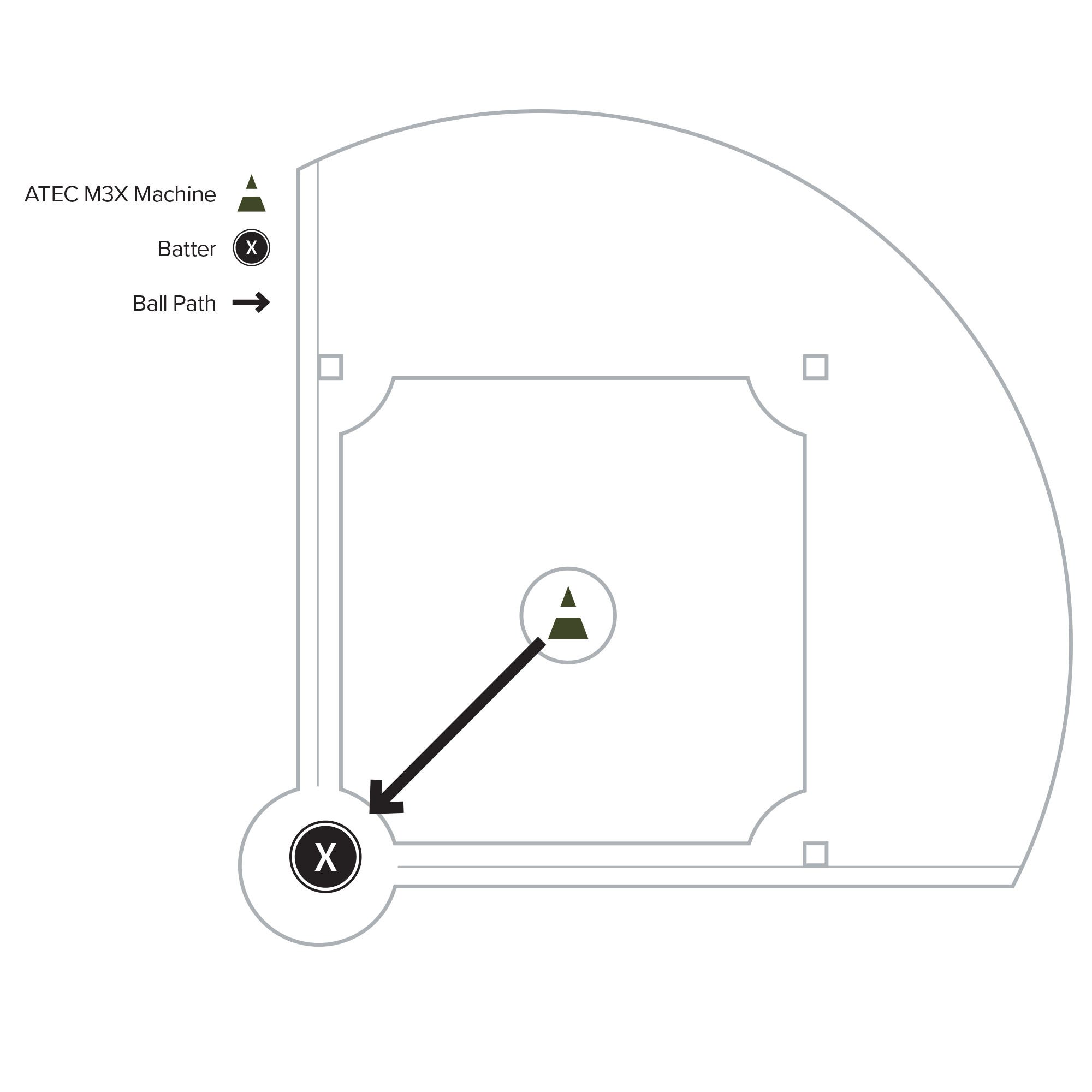 EXECUTION
---
Set up an M3X machine on the mound () and position batter at home plate (X).
Change pitching speeds as necessary to correlate to game speed, with machine angled to throw pitches to the inside half of the plate.
Initiate drill by raising hand to put ball into the machine. Batter should be in hitting position.
Have players take five swings in a round, adjusting pitch placement (high and low strikes) and velocity. Instruct hitters to keep their hands inside and pull the ball.