ATEC is committed to achieving Level AA conformance with the Web Content Accessibility Guidelines (WCAG) 2.0 and achieving compliance with other accessibility standards. Please contact Customer Service at 1-800-401-8092, if you have any issues accessing information on this website.
Relay/Cut-Off Drill
DRILL BENEFITS
---
This drill is super effective as it can get a high number of reps without overworking outfielder arms. As the drill progresses, coaches can adjust the elevation and speed, simulating errant throws.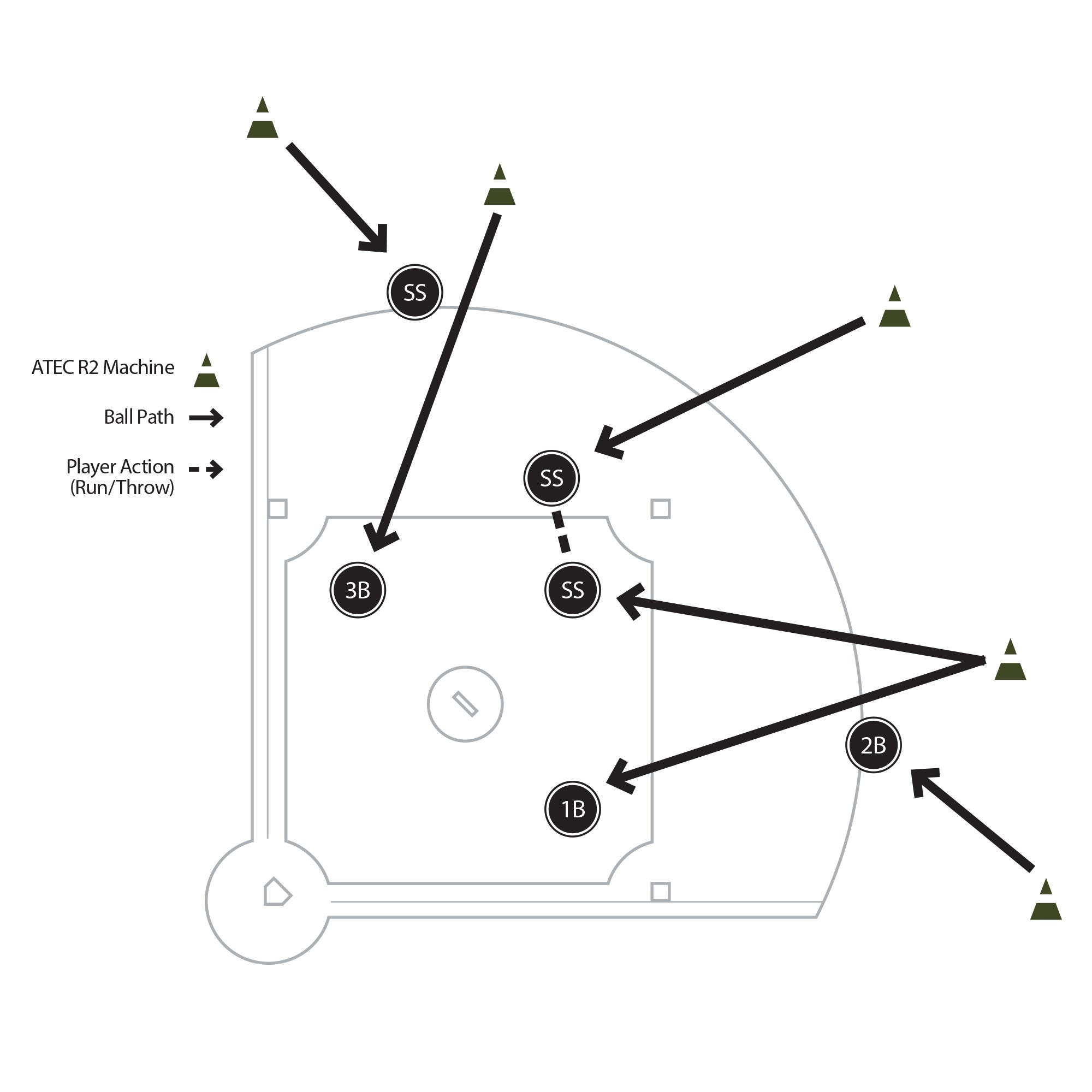 EXECUTION
---
Position the R2 () in the outfield; fielders will rotate according to which base the cut-off will take place.
Cut-off situations will take place at 2nd base, 3rd base and home.
Move the R2 around the outfield to simulate various cut-off scenarios above. Changing the elevation adjustments can simulate a poor throw, requiring the infielder to adjust his feet to properly receive the ball.